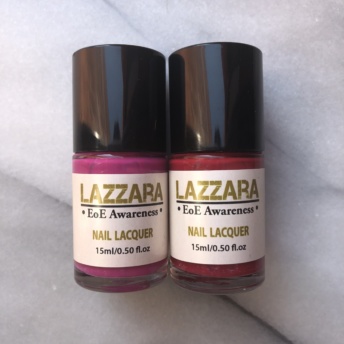 Most of the people believe that nail polish available on the market is free of toxic ingredients. In fact, many people believe that nail polishes which we find on the market don't involve in any health risks.
If you have the same opinion about nail polishes then you are mistaken. Besides, most of the cosmetic brands which you find on the market disclose their product ingredients. However, they don't warn about the health risks involved with those ingredients.
If you don't have any idea about how to choose a safe and organic nail lacquer then here are some tips for you.
Avoid choosing the nail polish that contain below ingredients to stay safe.
Dibutyl Phthalate: Dibutyl Phthalate is very commonly used in the nail polishes to prevent them from becoming dry or brittle. Recent studies conducted on DBP has shown that this ingredient can cause kidney or liver failure. Hence, it is extremely important to avoid choosing the nail polish that contains this ingredient.
Toluene: Toluene is actually a skin irritant. In fact, this ingredient can cause skin problems with prolonged use. This factor can also affect your respiratory system very badly and it is a proven fact. Hence, you have to make sure that you don't choose the nail polish that contains this ingredient.
Formaldehyde: This is also one of the commonly used ingredients in nail polish. This solvent can actually cause cancer with prolonged use. Hence, it is better to avoid choosing the nail polish containing this ingredient.
Always buy organic nail polish to look beautiful and stay safe!